Looking for an accident attorney in or near Houston? Whatever your legal or Personal Injury needs, ATTORNEY SGT PIKE stands ready to fight for you.
Comparing Attorney Andrew Pike to Other Accident Lawyers in Houston
Many law firms only specialize in one area of the law but our law firm is here to skillfully represent all your legal needs. Mr. Piekalkiewicz's decades of experience in many areas of the law makes him uniquely qualified to represent you.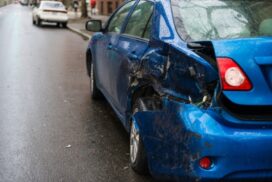 Over the course of his career, ATTORNEY SGT PIKE has actively practiced various types of law including personal injury; criminal prosecution and defense; family law; insurance claims; deceptive trade practices; probate contests; oil and gas; and virtually every type of commercial and business litigation.
Personal Injury or Death in Houston?
Whether it is an injury or death, a criminal case, a child custody matter or a breach of contract dispute, ATTORNEY SGT PIKE has the education, experience, resources and aggressiveness to represent your interests to the highest standard in law. He is the strongest advocate for your needs after experiencing an accident in Houston.
Every legal case of whatever variety is fundamentally a case involving a trial on the merits. ATTORNEY SGT PIKE's willingness to confront his adversaries where it counts – in court – sets him apart from most other lawyers. ATTORNEY SGT PIKE is your go to accident attorney in Houston for all your legal needs!